3D Files for 3D Printing
Here are files that you can download to print on your own 3D printer or you can request a quotation from us to get it 3D printed.
Free Files
The free files can be downloaded at no cost. Clicking on the "Download" button will direct you to our CGtrader profile.
Buying Files
Some files are not for free and must be bought. Clicking on the "Buy" button will direct you to our Gumroad profile where you can make the purchase.
License
All the design are under the Creative Commons - Attribution - Non-Commercial License. This means that it is for personal use, you can make another variation of the design but you can't use it to make money.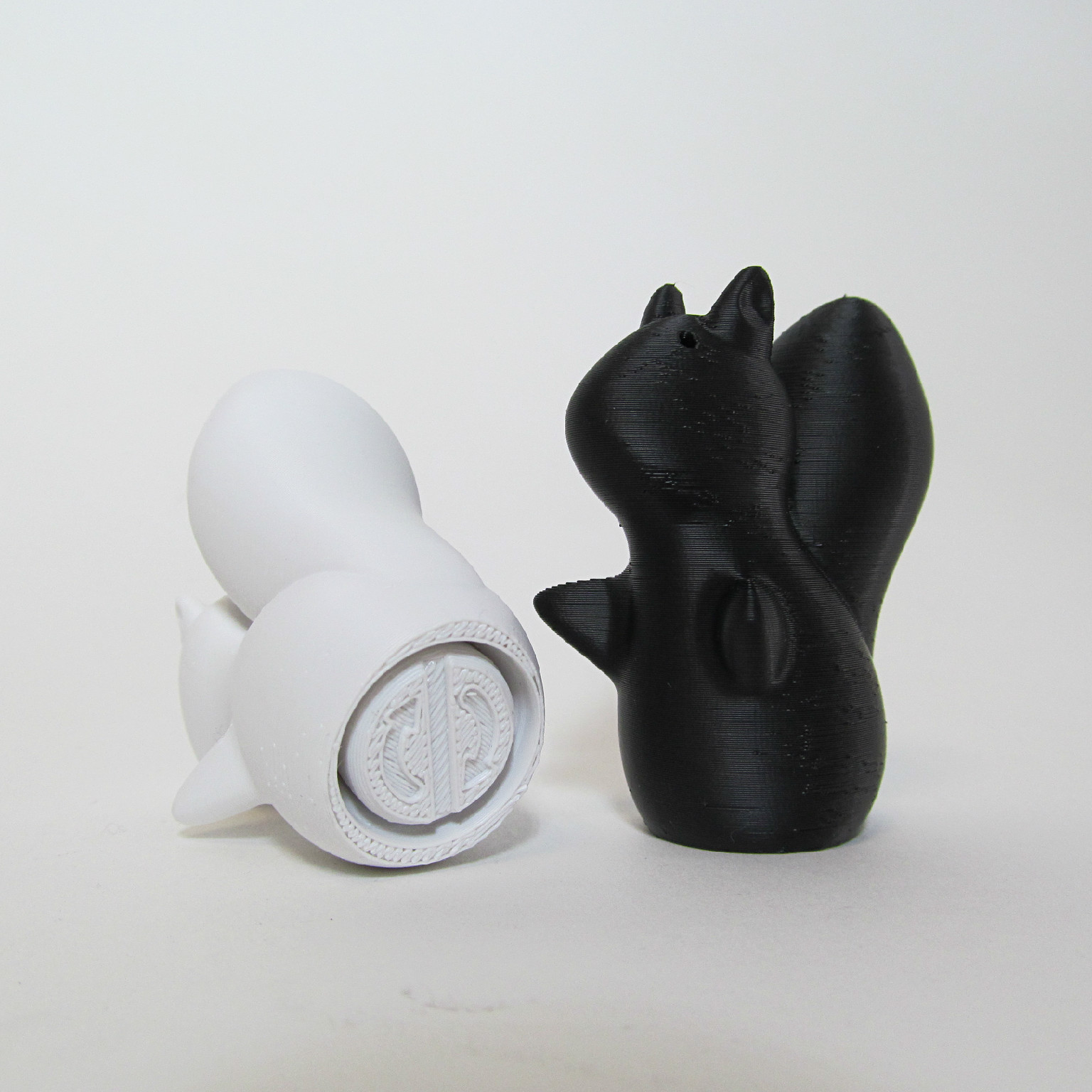 A cute salt and pepper shaker that is shaped like a squirrel.
The salt is poured into the bottom and sealed with a screw cap. The eyes of the squirrel are the outlets
A realistic looking bird that can be snapped onto the cable of a hanging light.
The head, body, ring and feet are separate parts . Different feet sizes: 5mm and 6mm.